Sludge dewatering belt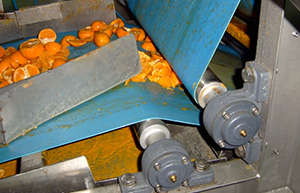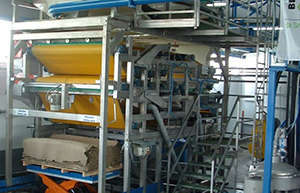 Sludge Dehydration Fabrics/Sludge dewatering belt/Sludge dewatering fabric
Sludge Dehydration Fabrics mainly is used for sludge dehydration in sewage treatment factories. They have the characteristics of good water permeability, air permeability and non-revealed sludge, acid-resisting, alkali-resisting, heat resistance (180℃) .Because of their designing structure, the sludge can be peel off easily after pigeonhole filter, so the screen are easily cleaned and have a long working time. Therefore they are designed specially for sludge dehydration.To create an endless belt, filter fabrics are joined by the detachable stainless steel clipper seam (AISI 316) or the permanent woven seam, which is stronger and has a longer service life than the clipper seam.
Benefits
1.100% polyester and polyamide monofilament filter belt.
2.Weaving method---3 sheds,4 sheds, 5 sheds ,8 sheds.
3.Acid-resisting, alkali-resisting, heat resistance (180℃),hydrolysis -resisting.
4.Good water permeability and air permeability.
5.Long using lifetime,cleaned easily.
Application
Dewatering of municipal sludge in sewage plants
Dewatering of municipal sludge in sewage plants
Dewatering of agricultural sludge
Dewatering of paper sludge and pulp
Dewatering of minerals in the mining industry
Dewatering of sand
Pressing of fruit in the wine-making industry
Production of fruit and vegetable juice
Other industrial separation processes
Technical datas
Fabrics

Thread Diameter
(mm)

Thread Diameter
(mm)

Strength
(N/cm)

Strength
(N/cm)

Thickness
(mm)

Weight
(kg/m2)

Air permeability
(m3/m2/h)

Warp

Weft

Surface

Steel-clip joint










S5075

0.5

0.7

2200

900

2.1

1.53

4120

S5035

0.5

0.9

2000

900

1.9

1.4

6800

S7095

0.7

0.9

2200

900

2

1.7

7920

S7096

0.7

0.9

3200

1200

2.263

1.52

6500

S9018

0.9

1.1

3600

900

2.6

1.6

9892

S9963

0.9

1.1

4500

1200

2.45

2.843

3081

S9626

1.2

1.2

3000

900

3

1.9

11152

S5059

0.4

0.5

2000

900

1.3

1.3

4568

S7097

0.7

1.0

2450

1200

2.34

1.65

8640

Note: Special specifications can be customized according to your requirements